Take part to an interactive digital work in progress and leave your trace on the Internet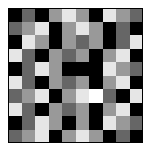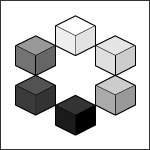 Traces is a interactive digital work, which will be composed when achieved by 10.000 images of 15x15 pixels.

You are invited to take part to the project by choosing between 6 images, adding your comment and signature. You will then be given a reference, proof of your participation which can be repeated.

Once the 10.000 traces left, the work - measuring about 100x100 cm - will be edited (100 prints) and 10 participants will be selected to win a signed and numbered edition: do not hesitate to collaborate, you may be one of the winners!
Please also have a look at my blog focusing on digital art (in French) and feel free to post your comments.

© Guillaume Horen, 2006-2014